MultiLux Series QCL System
MultiLux Series QCL System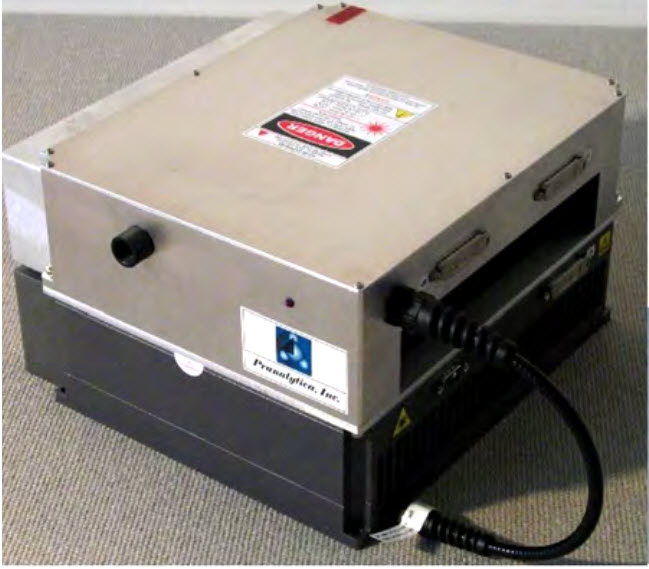 OVERVIEW
MultiLux Series quantum cascade laser (QCL) system by Pranalytica. 
Model MultiLux™-20-40-46-CW-SYST is a high brightness, high power multiple
wavelength laser system that provide multiwatt of continuous wave room temperature 
power output at one short wavelength infrared (SWIR) and two midwave infrared 
(MWIR) wavelengths. The three laser outputs are collinear, collimated and have very 
low M2 . The system provides excellent beam quality needed for a variety of defense and 
homeland security applications.
SPECIFICATION
Center Wavelength:

2 um

Output Power:

3000 mW

Wavelength Range:

1.9 - 4.8 um