Zaber Technologies - Low Vacuum Miniature Linear Stages with Built-in Controllers - X-LSM025A-SV2
Zaber Technologies - Low Vacuum Miniature Linear Stages with Built-in Controllers - X-LSM025A-SV2
Zaber Technologies - Vancouver, BC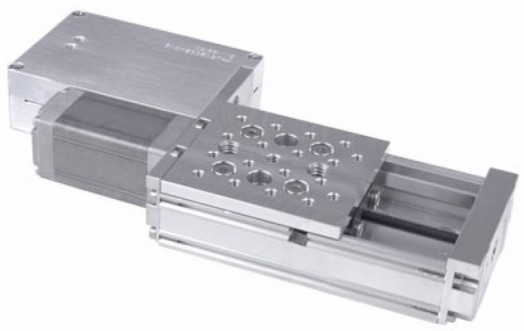 OVERVIEW
We recently released the X-LSM-SV2, a new and improved low vacuum motorized linear stage with built-in controller. If you are looking for the T-LSM-SV2, please see the T-LSM-SV2 page. For more information about the basics of a vacuum system and considerations to keep in mind when gathering requirements for your application, read our technical article, "Motion Device Design Considerations for Vacuum Applications". Zaber's X-LSM-SV2 Series devices are high-vacuum compatible, computer-controlled, motorized linear stages with high thrust and speed capabilities, and a compact size. They are stand-alone units requiringonly a standard 24 V or 48 V power supply. These stages connect to the RS-232 port or USB port of any computer, and they can be daisy-chained with any other Zaber products. The daisy-chain also shares power, making it possible for multiple X-Series products to share a single power supply.At only 21 mm high, these miniature stages are excellent for applications where a small profile is required. The X-LSM-SV2 is designed with vacuum compatible materials to minimize outgassing and allow for faster pump down times. Like all of Zaber's products, the X-LSM-SV2 Series is designed to be 'plug and play' and very easy to set up and operate.
SPECIFICATION
Number Of Axes:

One

Vacuum Grade:

13.33 mbar

Maximum Travel Length:

25.4 mm

Load Capacity:

10 kg

Maximum Speed:

24 mm/s

Maximum Thrust:

25 N

Built-in Controller:

Yes

Maximum Load:

100 N

Maximum Accuracy:

8 µm

Peak Thrust:

35 N

Microstep Size (default Resolution):

0.047625 um
Applications
Motion control applications in scientific, industrial and commercial settings.
KEY FEATURES
Fine resolution and low speed