Nitrolux-100 Ammonia Sensor by Pranalytica
Nitrolux-100 Ammonia Sensor by Pranalytica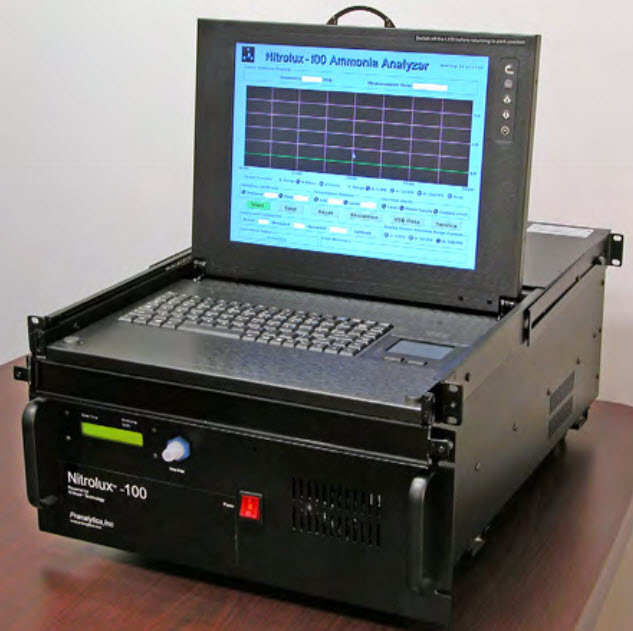 OVERVIEW
Nitrolux® -100 is Pranalytica's flagship ambient level atmospheric ammonia sensor in Pranalytica's Nitrolux®
sensor family that provides a guaranteed sensitivity of 100 parts-per-trillion (ppt) for ammonia detection.
The underlying measurement technology assures that normally occurring trace gas interferents do not affect
the accuracy of ammonia determination. The Nitrolux® -100 has been extensively deployed in
semiconductor fab clean rooms for quality assurance through the measurement of ambient ammonia at sub-ppb
levels. PPB level ammonia in semiconductor clean rooms is known to degrade the quality of high
performance integrated circuits.
SPECIFICATION
Applications
- Semiconductor clean room fabs
- Environmental
- R&D