OmniLux Tunable Multiple QCL System
OmniLux Tunable Multiple QCL System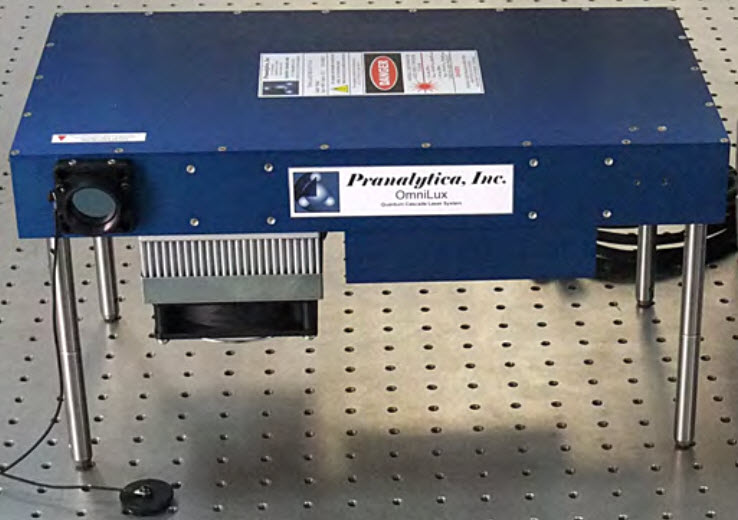 OVERVIEW
OmniLux tunable multiple quatum cascade laser (QCL) system by Pranalytica. 
OmniLux is a wavelength tunable external 
grating cavity multiple quantum 
cascade laser system. The system can accommodate up to four independent 
QCLs for providing broad wavelength coverage of about 3,000 nm. The four 
QCLs, their thermoelectric coolers and collimating optics are located in the laser 
head that is sealed for trouble free operation in real environments. 
SPECIFICATION
Output Power (avg):

0.1 W

Wavelength:

3.8 um

Pulse Duration:

50 - 500 ns

Tuning Range Around Center Wavelength:

>= 300nm

Available Central Wavelengths:

3.8, 4.1, 4.5, 4.8, 6.3, 6.8, 7.3, 8.5, 9.5, 10.2 um

Pulse Repetition Rate:

Up to 1 MHz
Applications
- Spectroscopy
- Research and development (R&D)
- Medical