High Duty Cycle Pulsed QCL System
High Duty Cycle Pulsed QCL System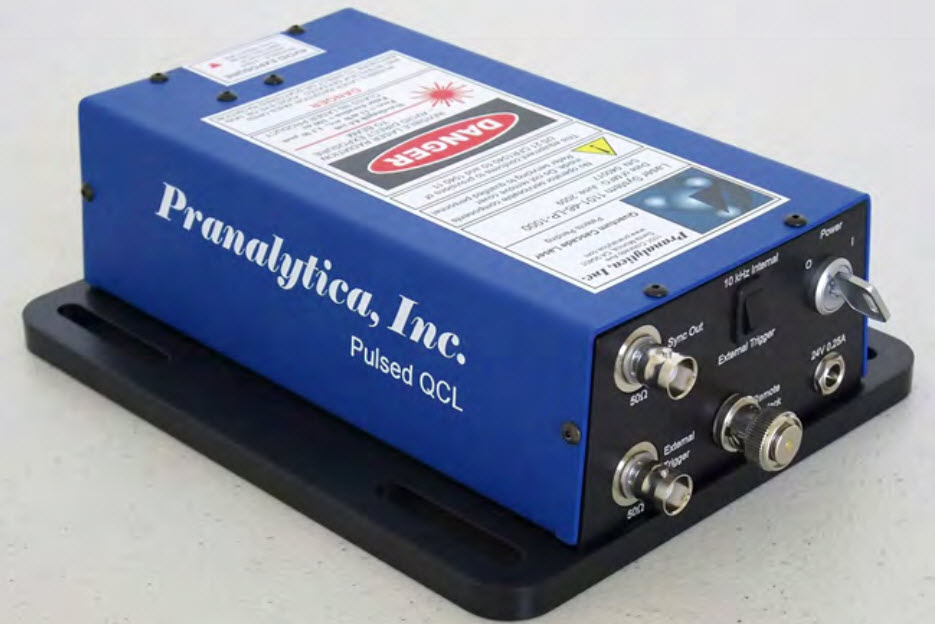 OVERVIEW
High duty cycle pulsed quantum cascade laser (QCL) system by Pranalytica. 
Model 1101-XX-QCW-YYYY-TT-EXT quantum cascade laser system is a high duty cycle pulsed 
QCL system that produces quasi-CW power output and is designed for bench top use. Pulse 
shaping and power conditioning electronics are enclosed inside along with the hermetically 
sealed package that includes the QCL and related optics for collimating the output laser beam.
SPECIFICATION
Output Power (avg):

2.5 W

Wavelength:

3.6 um

Pulse Duration:

50 - 500 ns

Tuning Range Around Center Wavelength:

Not Applicable

Available Central Wavelengths:

3.6, 3.8, 4, 4.6, 7.1, 8.3, 9.5 um

Rep Rate Range:

Up to 2 MHz
Applications
- Spectroscopy
- Research and development (R&D)