LAQ0406 - Precision grade aspheric lenses AR coated
LAQ0406 - Precision grade aspheric lenses AR coated
Knight Optical (UK) Ltd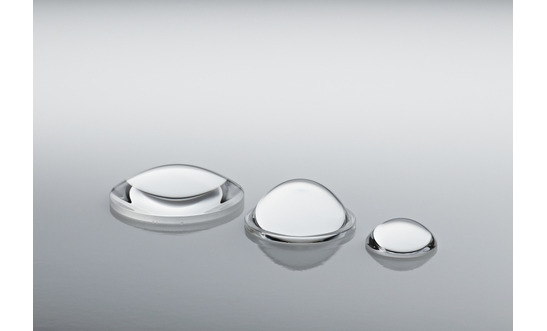 OVERVIEW
Traditionally lens surfaces have been sections of a sphere. For many applications this leaves spherical aberration as the dominant defect of any image so created. Aspheric lenses are used to correct these image defects. One solution to this is to have one or both surfaces, departing from the spherical shape. Aspheric lenses can be very effective, focussing or collimating laser beams. Aspheric lenses are polished to a good surface finish but the surface is not spherical and shaped to reduce the aberrations from a single on axis point.
These precision grade aspheric lenses will provide excellent performance over the visible spectrum and NIR applications. The glass aspheric lenses are coated with a single-layer AR coating on high index flint glass achieving high transmission of 98% at the stated wavelength (Typical V coating designed for 550nm).
SPECIFICATION
Diameter:

6.33 mm

Material:

S-NPH1

Effective Focal Length:

4.51 mm

Numerical Aperture (NA):

0.54

Wavelength Range:

350 - 2000 nm
Applications
Precision aspherical lenses are used in applications such as beam focusing/collimation and Imaging.
KEY FEATURES
Mounting options.
Stock lenses can be edged to smaller diameters.
Special AR coatings available on stock lenses.