Gentec-EO - Terahertz Pyroelctric Detectors - THZ5I-BL-BNC
Gentec-EO - Terahertz Pyroelctric Detectors - THZ5I-BL-BNC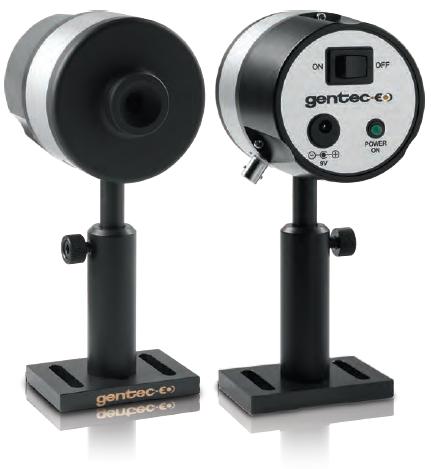 OVERVIEW
Gentec-EO offers a room-temperature pyroelectric detector for terahertz (THz) sensing applications.
Pyroelectric detectors are AC sources whose
output varies inversely with the thickness of material temperature.
Broadband, room-temperature pyroelectric detectors are playing an important role in the research and development of advanced
THz sources
. Interest f
or these sources have increased dramatically over the past five years as has interest in development of broadband thermal detectors to support the research.
SPECIFICATION
Spectral Range (Frequency):

0.1 - 30 THz

Spectral Range (Wavelength):

10 - 3000 um

Max Measurable Power:

140 uW

Effective Aperture:

5 mm

Sensor Type:

Pyroelectric
Applications
- Security scanning of people and baggage
- Nondestructive testing of airplane wing structures
- Early detection of cancerous growths
- Noninvasive testing in microelectronics
KEY FEATURES
1. RELATIVE MEASUREMENTS FROM
Broadband, room temperature operation, easier
to use and less expensive than a Golay cell
2. MEASURE POWER FROM nW TO mW
With state of the art pyroelectric sensors,
measure down to 50 nW with 1 nW resolution
3. INTEGRATED ANALOG MODULE
Plug the device directly into your oscilloscope
or Lock-In amplifier
Includes 9V Battery and AC Power Eliminator
All THz detectors are calibrated at a single
wavelength (0.63 μm) and include typical
wavelength correction data from 0.25 to
440 μm. They are used for relative
measurements outside that range.