LFQ0420 - Fresnel lens PMMA acrylic type
LFQ0420 - Fresnel lens PMMA acrylic type
Knight Optical (UK) Ltd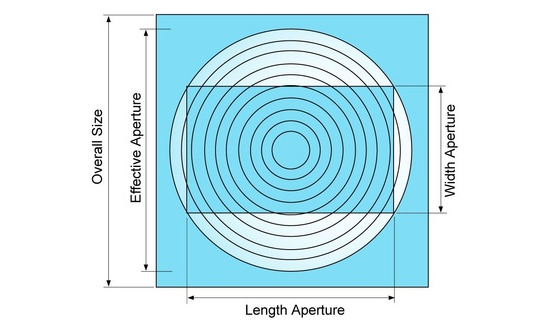 OVERVIEW
Fresnel lenses consist of a flat surface with interspaced, concentric steps whereby each step corresponds to the surface of a conventional lens. Each step thereby acts as a refractive surface, much like a prism. This gives the fresnel lens a common focal length equivalent to a traditional lens, but with a fraction of the thickness. Additionally, because the lens is so thin little light is lost by absorption. Although the image quality is generally poor, fresnel lenses can be desirable for use in condenser and lighting systems to collimate and collect light in equipment such as sensors or communication systems. Fresnel lenses can be used as magnifiers, but this is not recommended unless the thin profile and light weight is absolutely necessary. Fresnel PMMA lenses are also ideal for simulators and projection systems.
This stock range of fresnel lenses range from 5mm to 650mm aperture and contains both standard and precision ranges of fresnel lenses. The precision range has tighter tolerances with improved surface quality. These ranges are uncoated however antireflective coatings can be applied at short notice.
SPECIFICATION
Material:

PMMA Acrylic

Lens Type:

Imaging - Spherical

Focal Length:

4 mm

Clear Aperture:

20 mm

Overall Size (Width):

20 mm

Overall Size (Height):

20 mm

Facet Width:

0.1 mm

Thickness:

2 mm
Applications
Fresnel lenses are used in a very wide range of applications such as lighting, solar and security.
KEY FEATURES
Cutting down of stock lenses to custom sizes.
Antireflective coatings.
Other focal lengths and aperture sizes available at short notice.