CW Room Temperature High Power QCL System at 4.6um
CW Room Temperature High Power QCL System at 4.6um
Pranalytica, Inc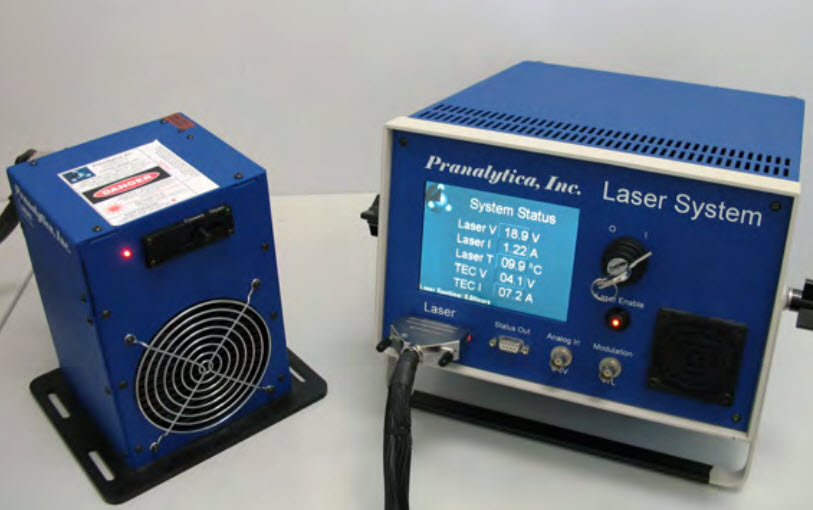 OVERVIEW
Continuous Wave (CW) room temperature high power quantum cascade laser (QCL) by Pranalytica. 
Model 1101-XX-CW-YYYY is a high power, continuous wave, air-cooled mid wave or long wave 
infrared laser system. It provides up to > 4.0 W of continuous wave, room temperature (CW/RT) 
optical power depending on wavelengths from 3.7 µm to >12 µm. 
SPECIFICATION
Center Wavelength:

4.6 um

Output Power:

4000 mW

Wavelength Range:

3.7 - 12 um

Output Power Range:

0.5 - 4 W
Applications
- Scientific
- Military
- Medical