RMI Parallel Windows - BK7 - UVFS - FS
RMI Parallel Windows - BK7 - UVFS - FS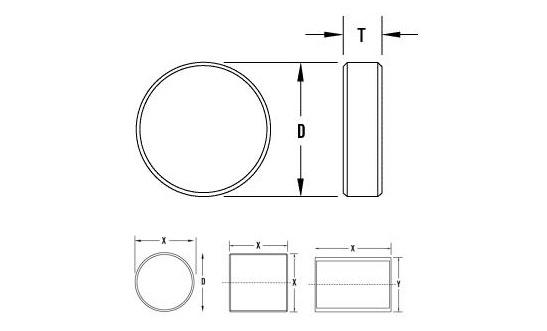 OVERVIEW
Parallel Windows are similar to Plane Windows, but with parallel surfaces.
These windows are well suited for applications in which angular deviation of the transmitted beam must be kept as small as possible. Misalignment errors are also minimized when the window is repeatedly inserted and removed.

Round, square, and rectangular windows are available in a wide range of size and shape specifications.
SPECIFICATION
Substrate Material:

N-BK7, Fused Silica, UV Grade Fused Silica

Antireflection Coating:

Coated, Uncoated

Diameter:

- mm

Surface Quality:

10-5 scratch-dig

Surface Flatness:

lambda/20

Thickness:

- mm

Diameter And Thickness:

Custom