Prisms and Windows
Prisms and Windows
Singapore Dynamic Optronics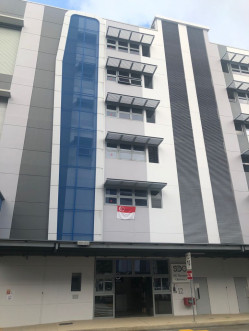 OVERVIEW
Optics manufacturing with thin film coatings (AR, BBAR, Metallic Mirrors, Hot Mirrors and Filters).
Able to bond/cement multiple elements into Doublets, Triplets, x-cubes, Beam-splitters, Trichroic (Phillip) prism assembly (RGB), TIR Air gap prisms, Porro-Abbe prism assemblies and etc.
SPECIFICATION
Substrate Material:

N-BK7, Fused Silica, UV Grade Fused Silica, IR Grade Fused Silica

Antireflection Coating:

Uncoated

Diameter:

2-200 mm

Surface Quality:

Surface Flatness:

Thickness:

1-5 mm

Size:

2 to 200mm (or 1x1x1mm)

Transmitted Wavefront Deformation:

0.2F

Surface Form:

0.5(0.1)

Parallelism:

1sec

Total Beam Deviation:

1sec

Dimension Tolerance:

±0.03mm

Surface Quality:

ISO 10110 or MIL-PRF-13830B
Applications
Visible, UV, X-Ray, Deep UV. Cameras, Microscopy, Machine Vision, Augmented Reality AR, IoT, Laser optics, Imaging, Medical, Light focussing, propagation, polarization, Biomedical, Waveguides, Telecommunication, Holography, Disinfection Lighting, Defense and Military
KEY FEATURES
Manufacture physical optics with coatings, bonding and blackening/painting.
Processes to manufacture Micro-optics smaller than 1.8mm diameter to mature in Sep-2022.
Cylinder Rod Lenses, Glass/Chalcogenides/Plastic Aspheres (Molded and Diamond Turning) and sub-assemblies.
Made in Singapore.