JenLas D2.mini: 2/3/5/8W: 532nm CW Green Laser
JenLas D2.mini: 2/3/5/8W: 532nm CW Green Laser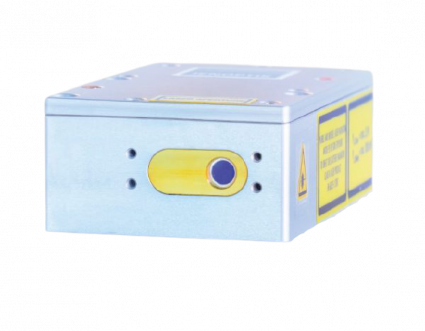 OVERVIEW
The JenLas D2.mini 2W is an extension of the long-established and tried-and-tested D2.x series. JenLas® D2. Solid-State lasers are based on disk laser technology and have been on the market for many years.
The highly efficient JenLas® D2.mini diode-pumped solid-state laser is available at 532nm with an output power of 2, 3, 5, or 8 watts.
The entire JenLas® D2. Series is based on proven disk laser technology, using a thin Nd:YVO4 disk laser medium, which guarantees the maximum beam quality and stability for you. These lasers are frequency-doubled and cooled using a Peltier element, which avoids the need for more expensive water cooling. The compact design of the JenLas D2.mini 2W makes it very easy to integrate into your existing systems. We can also offer you a range of accessories, such as fiber coupling and control electronics, many of which are designed for use in medical applications. An easy to integrate OEM module option, complete with control electronics, power supply, heat sink, and application-specific interfaces, is also available for the JenLas® D2.mini.
SPECIFICATION
Wavelength:

532 nm

Max Output Power:

5000 mW

Operation Mode:

CW

Output Power Options:

2W, 3W, 5W, 8W
Applications
Ophthalmology
Dermatology
Show & Entertainment
Spectroscopy
Pumping of Ti:Sa
Illumination
KEY FEATURES
Minimal dimensions
Low heat dissipation
OEM design
Accessories available
Ideal for small devices
Low cooling requirements
Designed for integration
Complexity reduction