Custom Plate Beamsplitters
Custom Plate Beamsplitters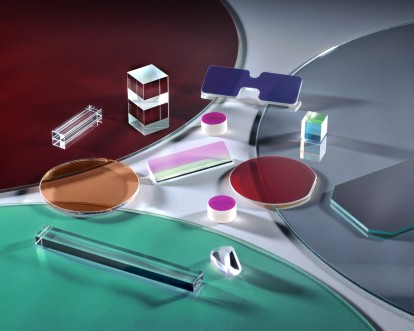 OVERVIEW
Plate beamsplitters divide incident light into transmission and reflection components. The first surface is coated with all-dielectric materials to yield the desired transmission and reflection characteristics. The second surface has an all-dielectric AR coating to eliminate secondary reflection. Beamsplitters are durable and will not degrade when exposed to humidity and abrasion.
SPECIFICATION
Largest Dimension:

600 mm

Thickness:

2 mm

Substrate:

BK7, Fused Silica, Float Glass, Custom

Wavelength Range:

250 - 2500 nm
Applications
Astronomy, Biomedical, Medical, Communications, Industrial, Military, Scientific Research, and more.