Tunable Light Source 200 - 2500 nm
Tunable Light Source 200 - 2500 nm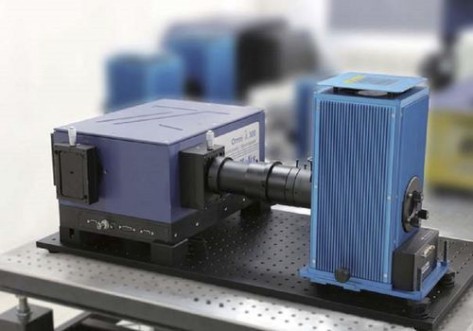 OVERVIEW
TLS wavelength tunable monochromatic light source.
TLS wavelength tunable monochromatic light source including LSH series deuterium lamps, tungsten halogen lamp or xenon lamps light source housing, with Omni-Λ series monochromators (Omni-Λ150 or Omni-Λ300), with the filter wheel and other peripheral accessories.
The Tunable Light Source (TLS) are pre-aligned, preassembled illumination systems capable of outputting monochromatic light from 200-2500 nm. This is a complete plug and play system and includes TLS-C1 software.
TLS is composed of Zolix light source and spectrometer. It is very convenient for the users who want the flexibility of a modular design and the simplicity of an integrated system.
The software allows Wavelength selection, gratings switch, filters control, shutter control, scanning parameters setting, start wavelength, termination wavelength, step intervals, delay time, etc.
https://www.idil-fibres-optiques.com/product/tunable-light-source/
SPECIFICATION
Type Of Lamp:

Tungsten Halogen Lamp, Black Light Blue Lamp, Electrodeless Discharge Lamp
Applications
PEC Photochemistry Measurement System
Transmission / Absorption / Reflection Measurement System
Solar Cell Quantum Efficiency Measurement System
The fluorescence Spectrum Measurement (as excitation light)
Surface Photovoltage Test
Detector Spectral Responsivity Measurement System
Optical Lens Spectral Transmittance Measurement System
Eye Protection Products Measurement System
KEY FEATURES
Good light source stability, better than 0.5%
High integration, system integrated in the optical plate, it is easy to transport and protect the stability of optical path
Light path is optimized to achieve maximum light output efficiency
The output bandwidth can be adjusted continuously, 0.1-30nm
Software can control any wavelength adjustment and the time delay
USB2.0