Andor iDus 401 CCD Camera
Andor iDus 401 CCD Camera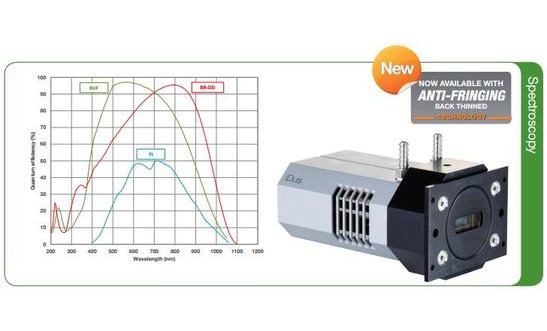 OVERVIEW
The USB2.0-based iDus series is a compact, yet feature-rich platform suitable for demanding spectroscopy applications such as low-light UV/NIR Photoluminence or Raman spectroscopy, as well as day-to-day routine laboratory operation and integration into industry-grade systems.
The iDus 401 boasts market-leading deep thermo-electric cooling to -100°C, complemented by Andor's UltravacTM technology with its un-matched reliability track record in the scientific and industrial community. The iDus low-noise electronics allows seamless access to the best signal-to-noise ratio performance for the widest range of photon detection regimes.
Anti-fringing comes as standard on back-thinned & back-illuminated sensors for this 1024 x 127, 26 μm pixels array optimized for high dynamic range, high resolution and rapid data acquisition from Far UV to NIR.
SPECIFICATION
Sensor Type:

CCD

# Pixels (Width):

1024

# Pixels (Height):

127

Pixel Size (Square):

26 um

Peak Quantum Efficiency:

95 %

Full Frame Rate:

88 fps

Bit Depth:

16 bit