SQ Fused Silica – Ultrapure Fused Silica - SQ-E193
SQ Fused Silica – Ultrapure Fused Silica - SQ-E193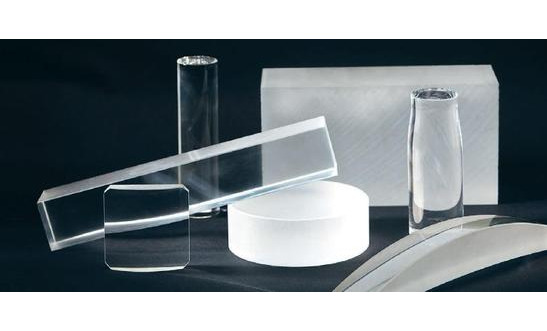 OVERVIEW
SQ Fused Silica – Especially for the production of optical and photonic devices in the fiber optic, semiconductor and display technology markets, as well as for optical applications and laser applications. The particularly inclusion- and bubble-free material features excellent optical and physical properties:
■ Laser durability
■ Refractive index homogeneity
■ Thermal stability and temperature shock resistance
■ Low stress birefringence
■ Small thermal expansion coefficients.
Due to the high OH and H2 content our fused silica SQ shows extremely low fluorescence and high stability under highenergy UV and laser radiation.
SPECIFICATION
Substrate Material:

Fused Silica