Last updated on August 30, 2015
Founded in 1990, Pantec is based in Liechtenstein and is a leading supplier of products, services and solutions for industrial applications and instrumentation for the field of machinery and medical engineering.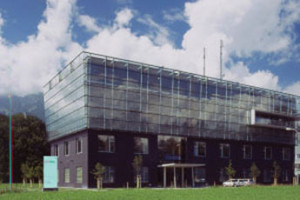 Pantec has five divisions each specializing in specific market segments –
Pantec Automation provides automation solutions in the field of machinery and plant automation. Strong portfolio in software engineering, electrical construction, control assembly and testing as well as life cycle management make Pantec Automation the partner of choice for "Just in Time Engineering" of highest quality.
Pantec Dynamics provides solutions for development and manufacturing of custom modules and devices in the field of motion control applications for industrial and medical engineering. Pantec Dynamics' core know-how is in the application oriented development of drive systems based on proved technology modules and in the optimized production and logistic processes for life cycle management services for OEMs.
Pantec GC Systems is a subsidiary of Pantec located in Kradolf, Switzerland. This division provides high quality refining products for the printing industry, ranging from in-line systems fo Hot Foil Stamping and Embossing, Foil Saving, Hologram Application, etc.
Pantec Medical Laser develops and provides solutions in the field of minimally invasive laser based medical engineering from single laser units to full application devices.
Pantec Metrology is a leading supplier of machine control systems for tactile and optical metrology. With an installed base exceeding 7000 CMM controllers worldwide, Pantec Metrology is playing a leading role in the field of industrial metrology.
For more information about Pantec visit http://www.pantec.com