Effective 7/11/2016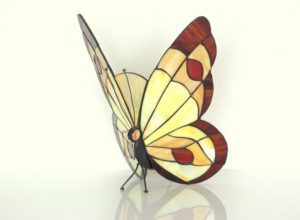 Hi, my name is Betty the Butterfly. I am the Chief Technical Blogger of FindLight. I don't write nearly as much as I would like to but when I do I try to be unique and interesting. I created this blog to complement the main platform FindLight to be a place for the photonics community to learn about the latest technology, applications, and the products enabled by the advances of photonics science.  As such I intend to keep the content to high quality and standards and therefore created a few simple rules for guest blogging that will benefit our readership. So, here it goes:
Authorship Status: In general, I will be the main blogger here, although I welcome interesting articles that you may want to share. I will read, edit and publish it accordingly. If you have an article on a relevant topic (please see below) please feel free to send it to me at contact@findlight.net and I will consider it for publication. On rare occasions I may decide to give a limited authorship status to well-established bloggers with proven track record of publishing high-quality material. If you would like to become a guest blogger, please send me an email to the address above.
Content Ownership: Any content published on FindLight Blog is a property of FindLight. What this means is that no other website or author is allowed to publish the same content anywhere else, although sharing the links of the blog posts on social media and other websites is welcome. It also means that I can freely edit or delete content. On submitted articles the FindLight team will work with you on the Content prior to publication. I established this rule, so that the content on this blog is always fresh and unique.
Quality of Articles. I strive to provide interesting content and therefore I have devised a few simple rules around that:

Unique: Posts should be unique in content and not be published anywhere else previously.
Length: Min length of 1000 words. You can always expand your articles by providing more details and relevant info.
Theme: The articles have to be on photonics related topics (application, manufacturing, science, technology, bio, etc.) and on topics that have not been discussed extensively on the web.
Outgoing Links. The outgoing links should benefit the readers therefore I recommend using at least one outgoing link but I do request that you limit the max number of outgoing links to five. Each link should add value to the reader and not be used for promotional purposes. I will edit those links as appropriate and notify the original author accordingly.
Other: A few other housekeeping items:

Please do not write any content that disparages me, FindLight, any vendor or anyone else. If the article discusses a product or technology, I welcome fact-based critical analysis but I am very strict on promotional content.
I reserve the right to be picky as I want to make this an interesting place for many to visit.
Betty the Butterfly