Last updated on October 28, 2015
LEONI FIBER OPTICS – WHAT DO WE SPECIALIZE IN?
LEONI Fiber Optics, Inc., (LFOI) is a wholly owned subsidiary of LEONI Fiber Optics GmbH, which is a turn key Business Unit of the LEONI Industry & Healthcare Group. LFOI is a prime supplier of optical fibers for special industrial applications, sensor technology and optical analysis, scientific purposes, the telecommunication sector and laser medicine.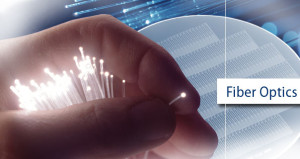 LEONI develops & manufactures specialty fiber optic high quality products for individual applications prototypes through production. We specialize in design & development, preform & fiber production, fiber assemblies for spectroscopy, high power lasers, process control, pharmaceutical & class II medical probes. We also offer standard & custom FO switches (SM & MM), planar light channels (PLC) & fiber bragg sensors.
Our Product Portfolio-
Fiber Switch:
Our fiber optical switches are based on a patented micromechanical/micro-optical design. This guarantees excellent properties, considerable flexibility and maximum long-term stability for many applications. The switches are available for wide wavelength ranges from the ultraviolet to the infrared and for a wide variety of fiber types. Our switches are designed for applications with the highest requirements in the telecommunications area, in measurement and testing and in the biomedical area. Examples of these complex applications include spectroscopy, laser scan microscopy, multi-channel optical performance monitoring, fiber bragg sensors, testing of fiber optical cables and environmental trace analysis.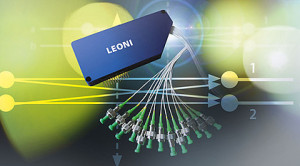 FiberSplit:
Based on optical chip technology, the FiberSplit product portfolio includes standard components such as 1xN or 2xN splitters as well as modules with integrated complex functionality for fiber optical singlemode and multimode systems. FiberSplit products guarantee expandability with wide optical bandwidth and maximum bit rates thanks to extremely low PDL/PMD. Our products meet TELCORDIA standards and have been failure-free in the field for the past 17 years. We also produce customer-specific chips, components and modules, for example optical waveguide structures for wavelength ranges from 600nm to 1700nm for singlemode components and 450nm to 2000nm for multimode components with various waveguide properties and functions including optical chips and fiber arrays.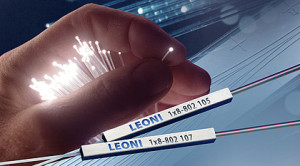 FiberTech:
Special optical fiber technologies:
We produce singlemode and multimode optical fibers with different core sizes, shapes and profiles, numerical apertures, coatings and claddings as well as fiber bundles and arrays for a wavelength range from 200nm to 4 µm. All fibers can be produced and assembled according to the customer's specific needs for industrial and medical applications, high-power laser transmission or optical metrology and sensor technology. We will be pleased to develop individual solutions for your particular application fields in collaboration with you.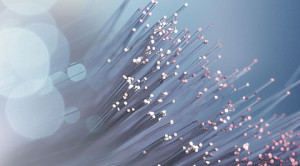 FiberConnect:
We offer fibers and cables in compliance with international industrial standards (e.g. ITU-T G.651 – G.657, IEC 60793-2-10, IEC 60793-2-30, IEC 60793-2-40, IEC 60793-2-50) with optical fibers:
made from glass (singlemode and multimode)
with polymer cladded glass (PCF – Polymer Cladded Fiber)
with polymer core (POF – Polymer Optical Fiber).
Many fiber types are also available as radiation-hard versions. We manufacture different cable designs from central core cables to breakout cables with all buffered fiber types and specific inner and outer jacketing materials as well as customized versions according to your needs. We use all fiber types to produce hybrid cables with optical fibers and electrical conductors, pneumatic lines etc. in almost any conceivable configuration. In addition we provide accessories and peripheral equipment such as splice and patch boxes, tools and measuring devices.
LFOI is one of a limited number of companies who offers a unique product portfolio from preforms and drawn fibers, to standard and custom optical fiber based assemblies, to fiber optical cables and entire optical fiber systems fitted with in-house design components. We deliver fiber optic products not only for general applications but also where systematic problem solutions are needed.
The Business Unit employs more than 450, operating from multiple sites world-wide, including several manufacturing sites in Germany, the USA, China and Canada, with our primary manufacturing site for the NAFTA region located in Williamsburg, VA, stands ready to respond with the full spectrum of LEONI Fiber Optics products and capabilities to solve even the most difficult photonic problems.
For more information, please visit www.leoni-northamerica.com or FindLight and search for LEONI products.