Last updated on October 7, 2015
Nobel Prize: the coveted trophy and a monumental milestone in the career of a scientist is an annual international award bestowed to the very best in their field. Given by the Swedish and Norwegian committees it is a recognition of academic, cultural and scientific advances. It is the final will of the Swedish inventor Alfred Nobel who established the prize in 1895. The symbolic trophy is made of the mixture of gold and silver with 24 carat or 4.8g gold coating. To date less than 1000 people have been distinguished with such an honor in a special banquet that is a celebration of science among other things.
Now picture the expression on the face of Professor Arthur McDonald, who picks up the phone to hear someone from the Royal Swedish Academy on the other side. One wonders what goes through its mind. Is it the flashback of his entire career, the long nights in the dungeons of experimental war-rooms leading up to this moment, or perhaps he is questioning if this is real or a mad student playing a prank. This was the dilemma for Dr. McDonald and Takaaki Kajita who responded to such a call recently.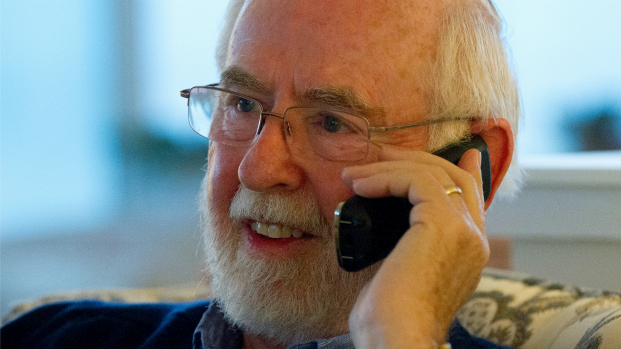 This year's Nobel prize goes to the discovery of neutrino oscillations. Takaaki Kajita in Japan and Arthur B. McDonald in Canada, shared the highest prize in science on Tuesday for their key experimental discoveries demonstrating that neutrinos change identities.
Professor Arthur McDonald
Arthur "Art" Bruce McDonald, is a Canadian astrophysicist and the Director of Sudbury Neutrino Observatory Institute. He also holds Gordon and Patricia Gray Chair in Particle Astrophysics at Queen's University in Kingston, Ontario. You can read more about him on his Wikipedia Page
Professor Takaaki Kajita
Dr. Kajita, 56, is director of the Institute for Cosmic Ray Research and professor at the University of Tokyo. He heads up the Super-Kamiokande neutrino detector near Hida, Japan, and in 1998 he announced the discovery that muon neutrinos, created by cosmic rays in the atmosphere, seemed to be transforming into taus. Kajita studied at theSaitama university and received his doctorate in 1986 at the university of Tokyo
The Discovery of Neutrino Oscillations
For several decades physicists tried to solve a perplexing mystery about neutrinos. A set of calculations had predicted exactly how many neutrinos must be created in the nuclear reactions that power the sun. But when measurements were done on earth, it appeared that two thirds of the neutrinos were missing. Where had the neutrinos gone?
McDonald's and  Kajita's discovery showed that the neutrinos didn't disappear at all but merely changed identities. In late 90's Dr. Kajita's experiments suggested that neutrinos created upon the interaction of cosmic rays with the earth's atmosphere did not truly disappear but switched between two identities. Neutrinos were once thought to be massless, but decades of study have led them to conclude that their collective weight in the cosmos is about equal to the collective weight of stars.
---
Did you know
Neutrinos are subatomic particles produced by the decay of radioactive elements and are elementary particles that lack an electric charge. They were discovered in 1995 by Dr Frederick Reines of University of California, Irvine and Clyde Lorrain Cowan. The name neutrino was coined by Enrico Fermi as a word play on "neutrone", the Italian name of the neutron. A majority of the neutrinos floating around were born around 15 billions years ago, soon after the birth of the universe. Since this time, the universe has continuously expanded and cooled, and neutrinos have just kept on going. Theoretically, there are now so many neutrinos that they constitute a cosmic background radiation whose temperature is 1.9 degree Kelvin (-271.2 degree Celsius). Other neutrinos are constantly being produced from nuclear power stations, particle accelerators, nuclear bombs, general atmospheric phenomena, and during the births, collisions, and deaths of stars, particularly the explosions of supernovae.